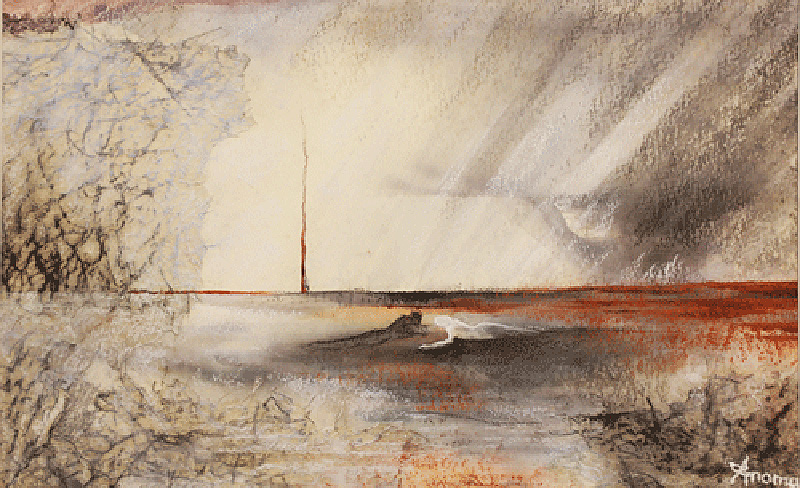 'Recounting Histories', Alliance Française Spring Festival in full bloom
Article By Shannon Salgadoe
The Embassy of France along with the network of Alliance Française in Sri Lanka and the Maldives launched their annual French Spring Festival on Monday, June 6. The multi-disciplinary festival fosters artistic links between France, Sri Lanka and the Maldives.
In this its milestone tenth anniversary, the festival stays true to its theme 'Recounting Histories' engaging with the question of storytelling by asking French and Sri Lankan artists and thinkers which narratives they are conveying through their respective mediums.
More than 30 events in the form of various exhibitions, screenings, concerts, and discussions are taking place until July 17 in Colombo, Kandy, as well as through the Alliance Française in Malè, Maldives.
The Spring Festival opened with 'Abstract Narratives', an exhibition by Mueen Saheed, expressionist artist and former jewellery creator. French films of note were screened at the University of Visual and Performing Arts as well as short films by film-makers Muvindu Binoy and Vimukthi Jayasundara.
'Ecological Art by Anoma' on Monday, June 13 at the Alliance Française de Colombo was a retrospective of the exhibitions of Anoma Wijewardene, known for her abstract impressionist work which places importance on the future of the environment and the planet. Anoma has showcased her work in Sri Lanka as well as in New Delhi, Kuala Lumpur, Singapore, Dubai, Sydney and London. In 2019, she was the first Sri Lankan to present a solo work during the 58th Venice Biennale and was the sole representative from South Asia at the One Belt One Road exhibition at Sotheby's Hong Kong in 2016.
Shehara de Silva, founder of the Institute of Social Design, took the audience on a journey through the seven solo exhibitions presented by Anoma, all of which speak to the urgency of the climate issues faced today. The artist who uses paints, mixed media, digital imagery and performance art in her installations, evokes an emotional and visceral response with her message that everyone should accept stewardship of our fragile earth. Calling her an artist who is "always willing to go beyond the medium," Shehara said she "wants context and theme to flow through her art."
The panel discussion that followed moderated by Hasini Haputhanthri featuring Anjali Watson (co-founder and managing trustee for the Wilderness and Wildlife Conservation Trust) and Savera Weerasinghe (founder of Ananta Sustainables and consultant at the United Nations Development Project) sought to examine the role played by art in environmentalism. Anjali drew attention to the existence of art since prehistoric times – for instance, in cave paintings. Art had always been a space in which feelings or concepts could be showcased. Savera added that art can be used as a tool in spreading awareness and educating ourselves. They also shared their views on the challenges faced in addressing sustainability and how media should be a tool to be utilised.
More events are scheduled to take place in the next few weeks. 'Fête de la Musique' to celebrate Music Day is on June 21 at Alliance Française de Colombo. The two-part evening will provide an opportunity to witness the musical and lyrical talents of the students of Alliance before enjoying the headlining event of the night – a live concert featuring Raoul Imbach and Divyanga.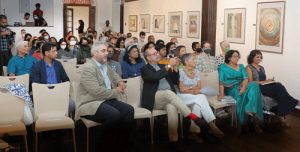 A fascinating live drawing concert by Pauline Drand and illustrator and comic book author Adrien Houillere will be on June 23.
Another highlight is 'Retrouver Ganesh', an exhibition by Adrien Houillere which explores the story of Houillere and Vimal Amarasingam, a French-Sri Lankan choreographer. This intriguing exhibition will be open from June 23 to July 12 at Alliance Française de Colombo.
'Recounting the Histories in the Indian Ocean' is a conference to be held on June 29, which will explore the controversial histories and historiographies in the Indian Ocean with French historian and activist, Françoise Vergès and Professor of World History at Cambridge University, Sujit Sivasundaram.
Rounding off the festival is an exhibition by Nicolas Henry entitled 'Spirits of Nature' which will be open from July 12-17 at the Barefoot Gallery. The French photographer, artist, director, producer and plastic artist is a graduate of Les Beaux-Arts de Paris and recipient of le prix Méditerranée du livre d'art in 2017.
For more information on the Spring Festival see www.frenchspringfestival.com Most events require prior registration due to limited space.