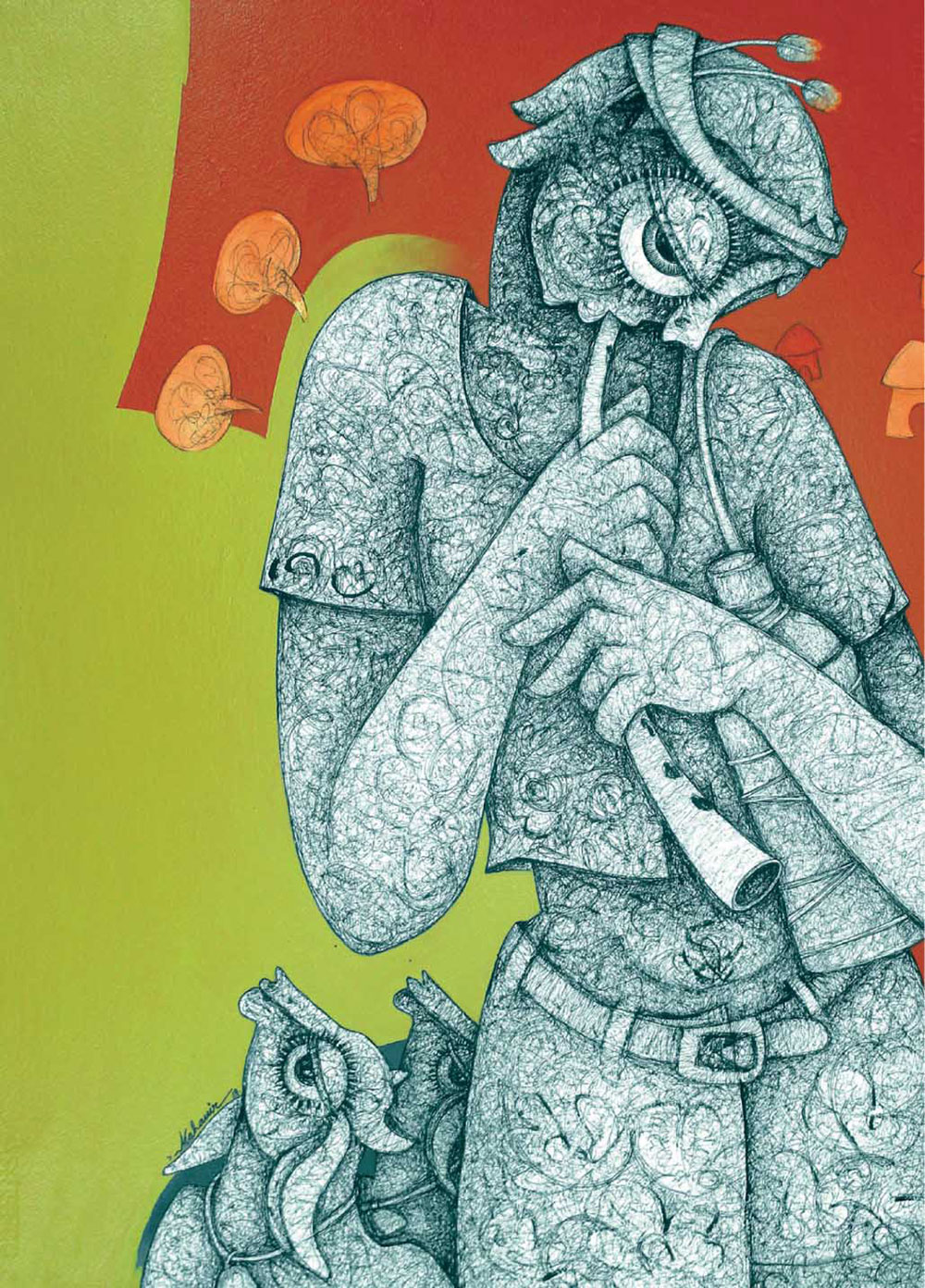 IN THE MIX
You are cordially invited to the Grand Opening and Private View of Ten South Asian Artists from The Noble Sage Art Collection.
20th – 25th July 2021 (11am – 7pm Daily)
Private View: Tuesday 20th July, 6 – 8pm
Featuring work by:
Tasaduq Sohail
S. Dhanapal
Prafulla Mohanti
Anoma
Rekha Rao
Frances Ferdinands
Mahavir Verma
T. Athiveerapandian
K. Benitha Perciyal
G. Gurunathan

Clerkenwell Gallery – 20 Clerkenwell Green, London, EC1R 0D
For your safety, the Private View has been divided into four 30 minute timed slots: 6-6.30pm, 6.30-7pm, 7-7.30pm and 7.30-8pm. Also please note that there will be no Directorial Tour for the Private View event and instead regular Directorial Tours daily during the duration of the exhibition. This is to space out attendance of the exhibition, again, for your safety. Please use this link https://linktr.ee/thenoblesage to let us know your chosen Private View timed slot or chosen Directorial Tour.
The Noble Sage is the art collection and dealership of Jana Manuelpillai. Jana has a wealth of experience behind him. His interest in art at a young age led him to a degree in Art History and English Literature, specialising particularly in Baroque 17th Century Art, European Modernism and the art of Rembrandt. This was followed by a First Class Masters degree in Museum Studies with emphasis on education. His career has been vast, varied and international, spanning from the Mall Galleries and South London Gallery to The Barber Institute of Fine Arts and the Massachusetts Museum of Contemporary Art. For the last fifteen years he has been acquiring art from the Asian subcontinent with a special interest in the Madras College of Art – the earliest British art school in India. His celebrated gallery, The Noble Sage, founded in 2006, was the first physical London space for South Asian contemporary art. The Noble Sage spotlights the best in Indian, Sri Lankan and Pakistani modern and contemporary art for a clientele with an eye for beauty and a mind for intellectual inspiration.